Health Risk of Salt Linked with High Sodium to Potassium Ratios
A major study, based on a large data set of more than 12,000 American adults, has clarified the dangers of excess salt in the diet. They found that the most important risk was not salt (sodium) itself but diets had a high sodium-to-potassium ratio.
Potassium is generally good for health and its the dominance of sodium that is the cause of salt-related health problems.
People with high sodium-to-potassium ratio were about 50 % more likely to die (from any cause) and more than twice as likely to die from heart disease.
High level of sodium in the diet has been known to lead to increased blood pressure stroke and heart disease. Potassium, on the other hand, lowers blood pressure in the arteries, and reduces the health risk of hypertension.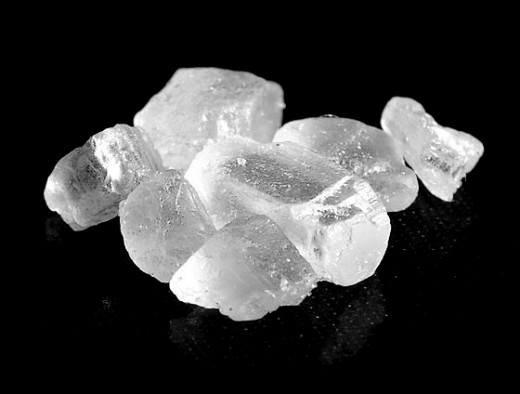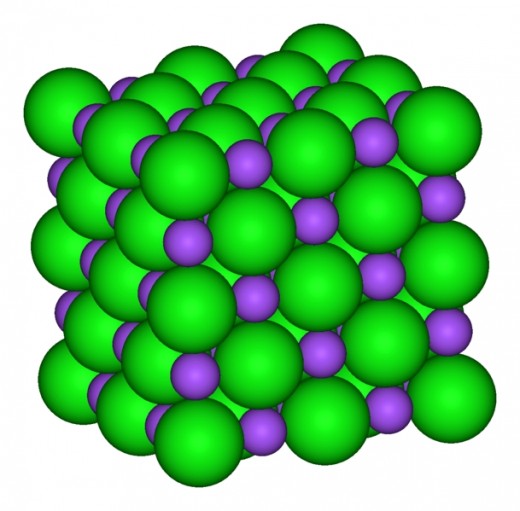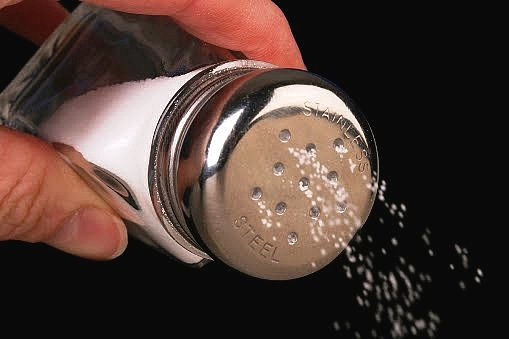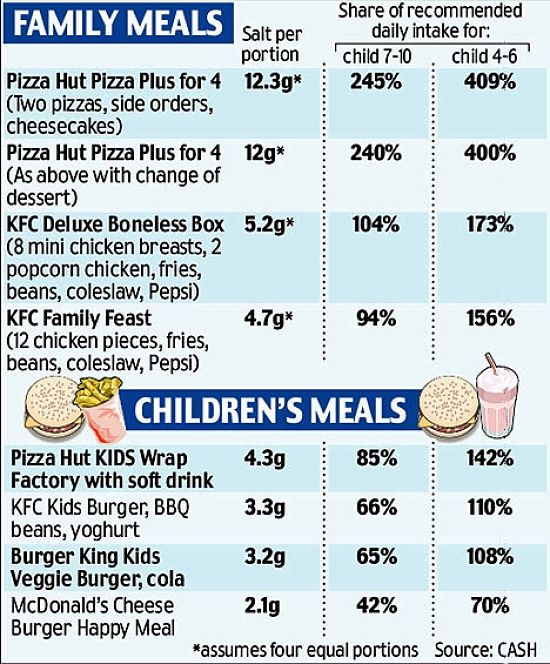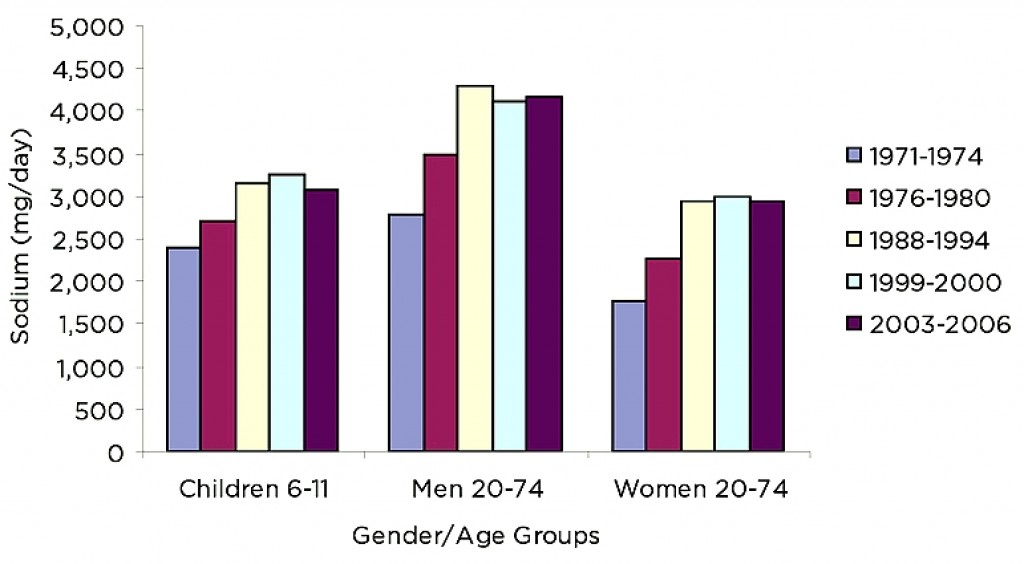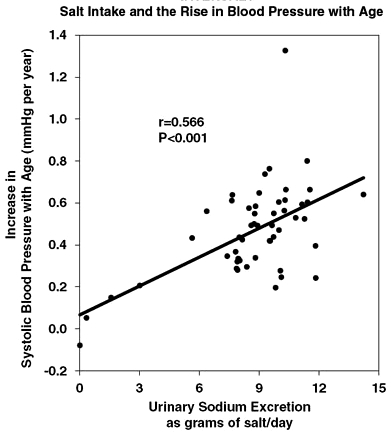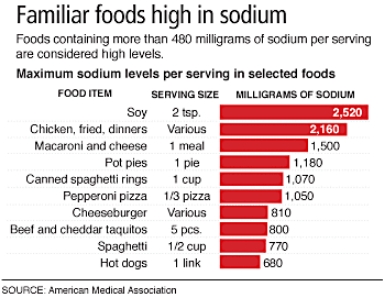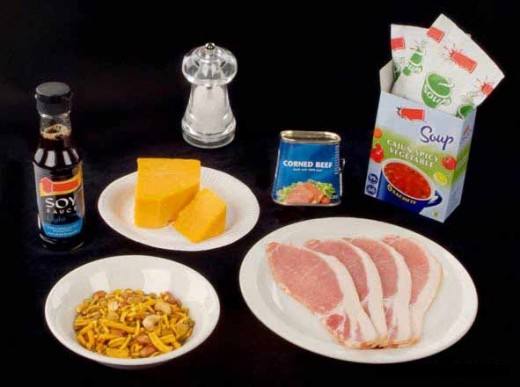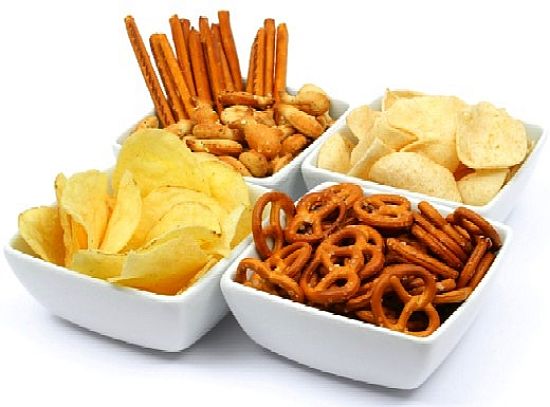 The new research looked at a range of factors that were risks to the cardiovascular system and showed a significant correlation between the sodium-potassium ratio and deaths from heart disease. The study was published in the Archives of Internal Medicine also confirmed that no one can ignore to the dangerous health effects of excessive sodium intake in their diets.

Monitoring the group for about 15 years, showed that of the 12,000 subjects in the study a total of 2,270 of the subjects in the study had died; 825 of the deaths were attributed to cardiovascular disease (CVD) and 433 to ischemic heart disease (IHD), or coronary artery disease. A higher intake of sodium in the diet increased the risk of health from all causes. On the other hand, higher potassium intake was linked with reduced risk of death. The risk of CVD and IHD was significantly associated with a higher sodium-potassium ratio.

The study concluded that Public health authorities should recommend the simultaneous REDUCTION in SODIUM intake and INCREASE in POTASSIUM intake. Shown below is a table of high potassium foods.

Prevalent High-Salt Diet

Ninety percent of the sodium in the American diet comes from salt, 75% of which is consumed in processed foods with added salt, fast foods and restaurant foods. Salt added to home cooked meals and added from the salt-shaker at the family table accounts for only a minor proportion of sodium intake.

The body's natural need for sodium is very low. The Dietary Guidelines for Americans recommend restricting sodium intake to less than 2,300 mg a day and only or 1,500 mg for people over the age of 50, or if people have diabetes, high blood pressure or chronic kidney disease. The recommended amount is just one teaspoon of table salt, which has 2,325 milligrams (mg) of sodium. However the average American consumes more than 50% higher amounts at about sodium at 3,400 milligrams daily.

Despite widespread advice for people to consume less salt and sodium, daily salt intake has increased significantly since the early 1970s. This has largely occurred because of the salt added to processed and restaurant foods, which rely heavily on salt as flavor enhancer.

To make matters worse, when foods like tomatoes and potatoes are processed and extra sodium is added, and natural amount of potassium in these foods is reduced, increasing and worsening the sodium-potassium ratio.

What you can do to reduce your Sodium to Potassium ratio
The recommendation is to eat less highly processed foods with added salt, especially processed meats such as ham and bacon. Eat more fresh vegetables and fruits, and dairy products (milk and yogurt) should be eaten that are low in salt and sodium.
It is also recommended that people increase their potassium intake by eating potassium rich foods. A list of foods rich in potassium is shown below, with the highest concentration foods listed first. Some examples of potassium rich foods are sweet potatoes, potatoes, leafy greens, dried beans, yogurt, blackberries, grapefruit, grapes, oranges, bananas and cantaloupe.
When ordering meals in a restaurant, request that your meal be prepared without added salt and your vegetables steamed. Always ask that any sauces and salad dressings be served separately, on the side, so that you to control how much of these items you add to the food. Sauces and dressings often contain lots of salt. Check with the waiter and ask how much salt is added to various dishes. If you are served a dish that is too salty, send it back to the kitchen.
Avoid eating fast-foods outlets, because even a single meal can contain more that day's allowance of sodium.
Focus on whole foods when cooking and always be sparing when adding salt to food.
When shopping read labels and compare various brands to select products with lower amounts of sodium.
Foods Rich in Potassium - Highest First
| Food Type | Food | Potassium per measure milligrams | Weight grams | Common Measure |
| --- | --- | --- | --- | --- |
| VEGETABLES | Beet Greens | 1,309 | 144 | 1 cup |
| VEGETABLES | Beans, white | 1,189 | 262 | 1 cup |
| VEGETABLES | Potatoes | 1,081 | 202 | 1 medium |
| VEGETABLES | Beans, Lima | 955 | 188 | 1 cup |
| VEGETABLES | Squash, Winter | 896 | 205 | 1 cup |
| VEGETABLES | Soybeans | 886 | 172 | 1 cup |
| VEGETABLES | Spinach | 839 | 180 | 1 cup |
| FRUITS | Apricots, dried | 814 | 70 | 10 medium |
| VEGETABLES | Beans, Pinto | 800 | 171 | 1 cup |
| VEGETABLES | Beans, baked | 752 | 254 | 1 cup |
| VEGETABLES | Lentils | 731 | 198 | 1 cup |
| VEGETABLES | Beans, Kidney | 713 | 177 | 1 cup |
| JUICES | Prune juice | 707 | 256 | 1 cup |
| VEGETABLES | Black-eyed peas | 690 | 165 | 1 cup |
| JUICES | Carrot juice | 689 | 236 | 1 cup |
| VEGETABLES | Beans, refried | 673 | 252 | 1 cup |
| VEGETABLES | Jerusalem Artichokes | 644 | 150 | 1 cup |
| VEGETABLES | Artichoke | 595 | 168 | 1 cup |
| VEGETABLES | Parsnips | 573 | 156 | 1 cup |
| FRUITS | Raisins | 544 | 73 | 1/2 cup |
| FRUITS | Dates | 542 | 83 | 10 dates |
| FRUITS | Figs, dried | 542 | 76 | 4 figs |
| FRUITS | Avocados | 540 | 85 | 3 oz. |
| JUICES | Tomato juice | 535 | 243 | 1 cup |
| FISH | Mollusk, clams | 534 | 85 | 3 oz. |
| DAIRY | Yogurt, low fat | 531 | 227 | 8 oz. |
| VEGETABLES | Sweet Potatoes | 508 | 146 | 1 cup |
| VEGETABLES | Brussels Sprouts | 504 | 155 | 1 cup |
| MOLASSES | Molasses | 498 | 20 | 1 tbsp |
| JUICES | Orange juice | 496 | 248 | 1 cup |
| FRUITS | Melon, cantaloupe | 494 | 160 | 1 cup |
| FISH | Halibut | 490 | 85 | 3 oz. |
| FISH | Tuna | 484 | 85 | 3 oz. |
| VEGETABLES | Chick Peas | 477 | 164 | 1 cup |
| FRUITS | Banana | 467 | 118 | 1 medium |
| VEGETABLES | Broccoli | 456 | 156 | 1 cup |
| FISH | Cod | 439 | 85 | 3 oz. |
| NUTS | Almonds | 412 | 57 | 2 oz. |
| VEGETABLES | Tomatoes, raw | 400 | 180 | 1 cup |
| DAIRY | Milk, nonfat | 376 | 245 | 1 cup |
| FISH | Trout | 375 | 85 | 3 oz. |
| NUTS | Peanuts | 374 | 57 | 2 oz. |
| MEAT | Pork | 358 | 85 | 3 oz. |
| VEGETABLES | Carrots | 354 | 156 | 1 cup |
| NUTS | Brazil nuts | 340 | 57 | 2 oz. |
| FISH | Salmon | 319 | 85 | 3 oz. |
| MEAT | Beef, round | 262 | 85 | 3 oz. |
| FRUITS | Kiwi | 252 | 76 | 1 medium |
| FRUITS | Orange | 237 | 131 | 1 medium |
| MEAT | Chicken | 220 | 85 | 3 oz. |
| FRUITS | Watermelon | 176 | 152 | 1 cup |