Grapefruit Interaction with Drugs Triggers Drug Overdose Risks
Over 20 years ago a clinical pharmacologist (David Bailey) discovered a strange interaction between grapefruit and certain medications. Citrus fruits such a grapefruit, bitter oranges (Seville) pomelos and limes, contain natural compounds called furanocoumarins that irreversibly block natural enzymes that break down certain drugs by metabolizing them.
The potency and dose of these drugs is increased to counteract the effects of the enzyme that breaks down the drugs in the body. Eating grapefruit blocks these enzymes risking a potential overdose.
Research studies have shown that drinking a 200-ml glass of grapefruit juice boosted the bloodstream concentration of the drug simvastatin, a commonly used statin medication, by more than three times compared with taking the same dose of the drug with water.
In effect, people taking recommended doses of prescription medicines are at risk of getting dangerous overdoses of their medications if they eat grapefruit.
It has been shown that the same effect also occurs with Seville oranges (bitter oranges, commonly used for making marmalade), pomelos and limes. Grapefruits are more problematic because many people eat the half a grapefruit or the juice, for breakfast.
Recent studies have shown an alarming increase in the number of drugs affected to more than 85. This has triggered health authorities to issues new warnings and to identify which patients were at risk and how the threats could be alleviated.
This article review this problem, identifies who is at risk, the current list of drugs and how the problem is being addressed.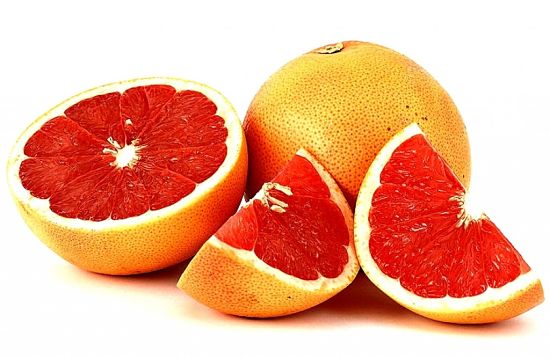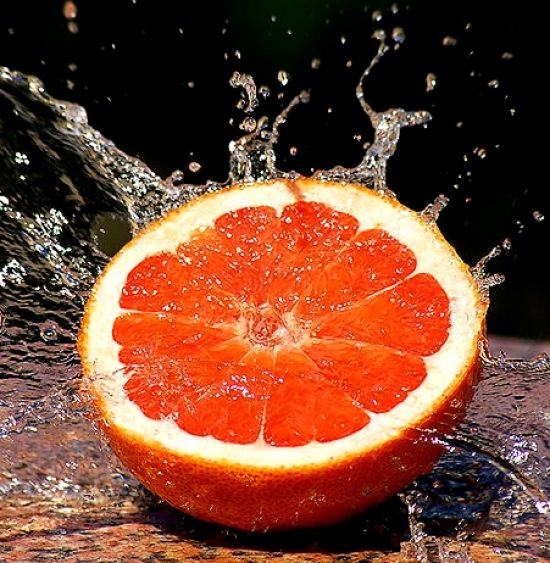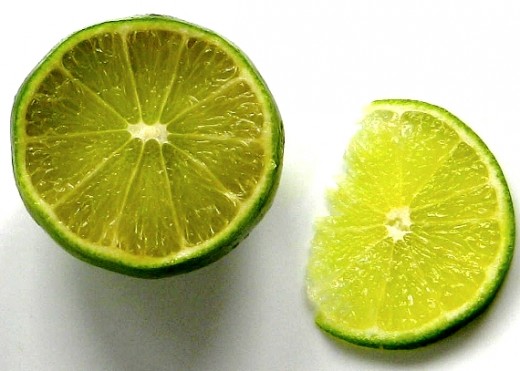 Which Drugs are Affected by Grapefruit?
Research studies have shown that the risk does not apply to all drugs, but only to those that have the following attributes:
The drugs are taken by mouth.
The relative percentage of the drugs which is 'bioavailable', that is actively absorbed into the bloodstream is very low to intermediate. The drug is partially de-activated by natural body processes and so the dose is increased to overcome this loss of availability.
The drug is metabolized by the enzyme called cytochrome P450 3A4, which renders most of it inactive. Compounds in grapefruit block this enzyme dramatically increasing the amount that is available to be absorbed into the bloodstream.
Between 2008 and 2012, the number of drugs in the list has quadrupled from 17 to more than 85, of which 43 can have serious side-effects.
The current list of drugs potentially affected is shown in the table below.
Many of the drugs are relatively common and the risk of overdose is very serious. Taking a single tablet of some of these drugs with a glass of grapefruit juice, or eating a grapefruit or drinking juice at some other time during the day, can be like taking 20 tablets.
There is a huge risk of effective overdoses. The drugs on the list include statins for controlling cholesterol, antibiotics, blood pressure treatments, immunosuppressants and some cancer drugs.
Who is at Risk of Interaction between Drugs and Grapefruit?
The people who are mostly at risk are those that are more likely to take these medications and those who regularly eat grapefruit or drink the juice. Essentially this is people older than about 45 years. Older adults are also more likely to be vulnerable to excessive available concentrations of the drugs compared with younger and middle-aged people.
Many medications carry the warning ''Do not take with grapefruit juice', but older people may be less likely to read or understand what this means. The effect of the grapefruit applies whether it is consumed before or after taking the drug, even for times involving hours.
Even if someone drinks grapefruit juice at breakfast and takes the medication after dinner, there can still be an interaction affecting the available dose. Many older adult regularly consume half a grapefruit for breakfast, or drink grapefruit juice at breakfast, for lunch or at some other time during the day.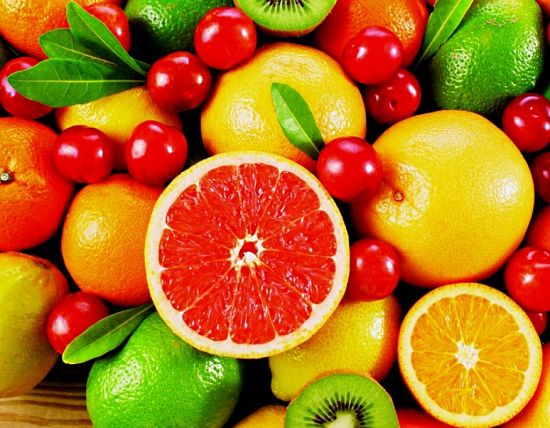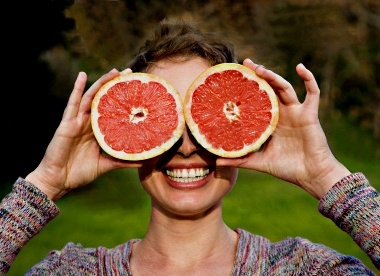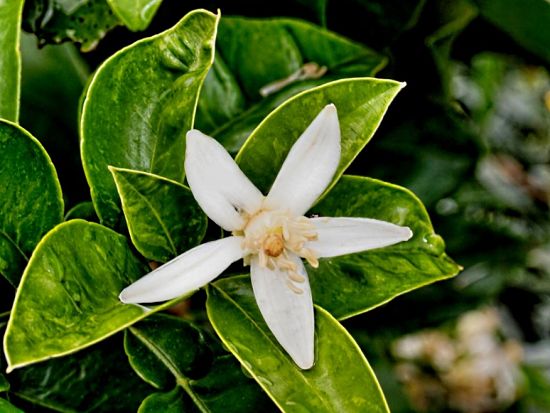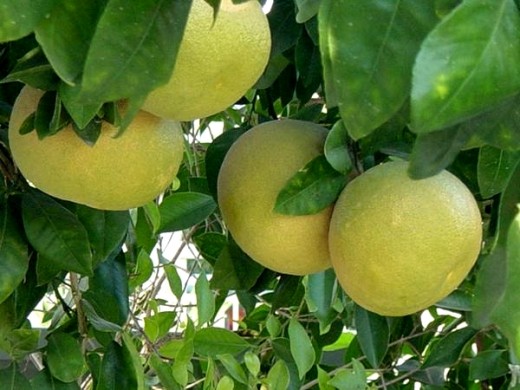 How Can the Risk of Effective Overdosing be Alleviated?
The solution is obvious – Grapefruit, Seville oranges and limes should not be consumed as fruit or juice, by anyone who is taking the drugs on the list.
But this simple rule is easier said than done.
It requires better public education, better warning labels and more stringent advice by doctors and medical staff who prescribe the drugs. Alternative drugs that are not affected by grapefruit should perhaps be prescribed to the vulnerable group of patients.
Another problem is that the seriousness of the risk has not been properly assessed because of lack of awareness, by both the people prescribing the drugs and those taking them. Many health-care professionals might not be fully aware of the risks and may not properly inform their patients. Older people, who take prescription medicines over long periods of time, perhaps months or years, may simply forget any advice they were given when the drug was prescribed.
The researchers are very keen to make everyone aware of the problem and its potential risks. They contend that there is a serious lack of knowledge about the dangers in the general health care community. Pharmacists and other drug dispensers are best placed to advise their customers about how their diet may affect their medication. Although not as serious, milk and other foods, consumed before or after taking medications can reduce their effectiveness.
List of Drugs Potentially Affected by Grapefruit - Note: Disclaimer: Advisory Only - Check with Drug Supplier and Drug Label / Information
| Drug Use | Name |
| --- | --- |
| Anti-cancer | Crizotinib |
| | Dasatinib |
| | Erlotinib |
| | Everolimus |
| | Lapatinib |
| | Nilotinib |
| | Pazopanib |
| | Sunitinib |
| | Vandetanib |
| | Venurafenib |
| Anti-infective | Erythromycin |
| | Halofantrine |
| | Maraviroc |
| | Primaquine |
| | Quinine |
| | Rilpivirine |
| Anti-cholesterol | Atorvastatin |
| | Lovastatin |
| | Simvastatin |
| Cardiovascular | Amiodarone |
| | Apixaban |
| | Clopidogrel |
| | Dronedarone |
| | Eplerenone |
| | Felodipine |
| | Nifedipine |
| | Quinidine |
| | Rivaroxaban |
| | Ticagrelor |
| Central Nervous System | Alfentanil (oral) |
| | Buspirone |
| | Dextromethorphan |
| | Fentanyl (oral) |
| | Ketamine (oral) |
| | Lurasidone |
| | Oxycodone |
| | Pimozide |
| | Quetiapine |
| | Triazolam |
| | Ziprasidone |
| Gastrointestinal | Domperidone |
| Immunosuppressants | Cyclosporine |
| | Everolimus |
| | Sirolimus |
| | Tacrolimus |
| Urinary tract | Darifenacin |
| | Fesoterodine |
| | Solifenacin |
| | Silodosin |
| | Tamsulosin |