Are the Health Benefits of Red Wine Lost When Used in Cooking?
Red wine, consumed in moderation, is known to be very good for you. Red wine is part of the acclaimed Mediterranean Diet that includes olive oil, seafood and fish rich in omega 3 fatty acids. But are the health benefits of red wine lost when you cook with it as an ingredient?

Some of the known health benefits of red wine are:
The loss of brain function falls less quickly with age, for moderate drinkers than non-drinkers.
Moderate drinkers have one third lower risk of developing type 2 diabetes than non-drinkers
Wine drinkers have a mortality rate one third lower than beer or spirit drinkers.
Red wine is rich in antioxidants and because it is concentrated, some red wines have more antioxidants than commercial grape juice. Red wines also have more antioxidants than the proclaimed super fruits such as raw blueberries and pomegranate juice
Red wine has a good range of vitamins such as Vitamin B, A and K (see summary below)
Red wine is a good source of minerals such as Calcium, Iron, Magnesium, Phosphorus, Potassium, Sodium and Zinc.
But what happens to all this goodness when you use red wine in cooking?
Effect of Cooking on the Nutrients in Red Wine
The longer the red wine is heated the more alcohol is lost.
But the amount of alcohol that is retained is more than most people think.
A sauce made by simmering red wine for 30 minutes, can retain as much as a third of its alcohol content.
This applies especially if there are other ingredients present that can bind the alcohol and prevent it from being vaporized.

The key points are:
If you significantly reduce the volume of liquid to make a sauce by vigorously simmering the wine for 45-60 minutes, most of the alcohol will be lost.
Obviously the minerals in the wine will be unaffected by cooking.
Some of the antioxidant and vitamin properties will be lost by heating as these compounds are heat sensitive.
If the wine is not heated for a long time, or is added to a cold dish such as a dessert, most of the nutrients and health values of the wine will be retained.
A recent research study showed simmered red wine retained its ability to dilate blood vessels, which is one of the health benefits of wine.
The study found that these properties were retained even when wine was heated as high as 257 degrees Fahrenheit (136 degrees C), which is above boiling point for water.
Nutrients in one Glass of Red Wine 4 fl oz (120 ml)
Macronutrients
Calories 120 (depends on variety)
Protein 0.1 g
Total lipid 0 g
Carbohydrate 3.1 g
Fiber, total dietary 0 g
Sugars, total 0.7 g

Minerals

Calcium 9 mg
Iron 0.5 mg
Magnesium 14 mg
Phosphorus 27 mg
Potassium 149 mg
Sodium Na 5 mg
Zinc 0.2 mg

Vitamins

Niacin 0.3 mg
Vitamin B-6 0.1 mg
Folate 1 micro g
Vitamin A 2 IU
Vitamin K 0.5 micro g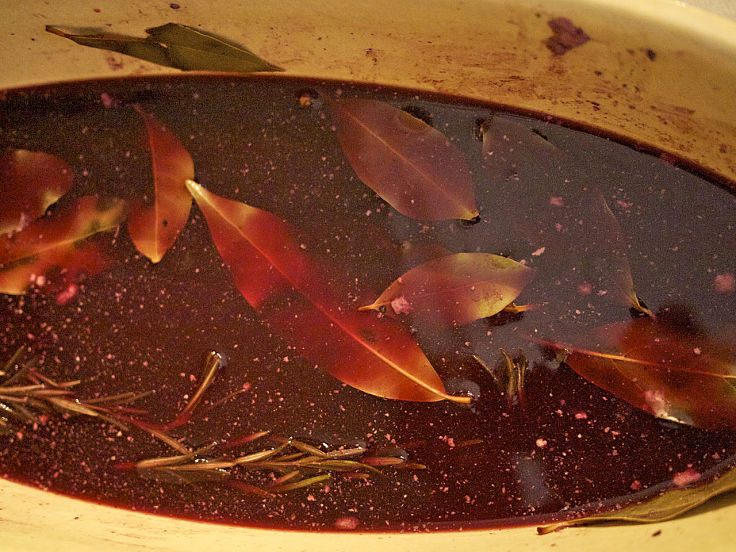 Source:
By kpi [CC-BY-2.0], via Wikimedia Commons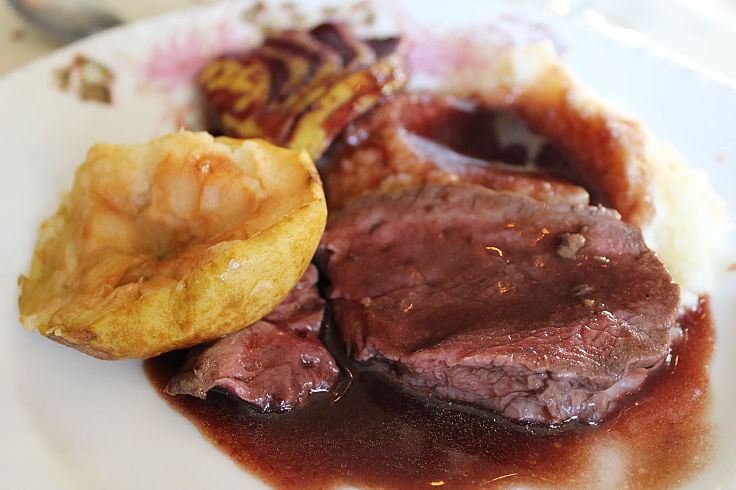 Source:
Agathe B [CC-BY-SA-2.0], via Wikimedia Commons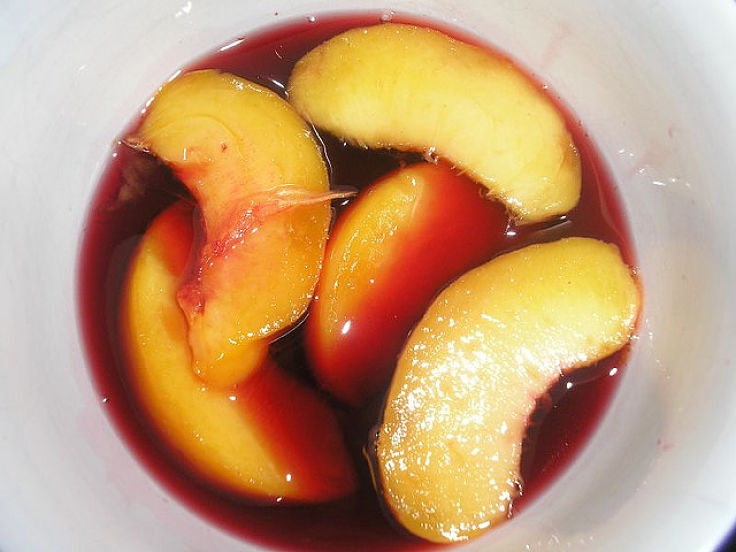 Source:
Nikchick [CC-BY-SA-2.0], via Wikimedia Commons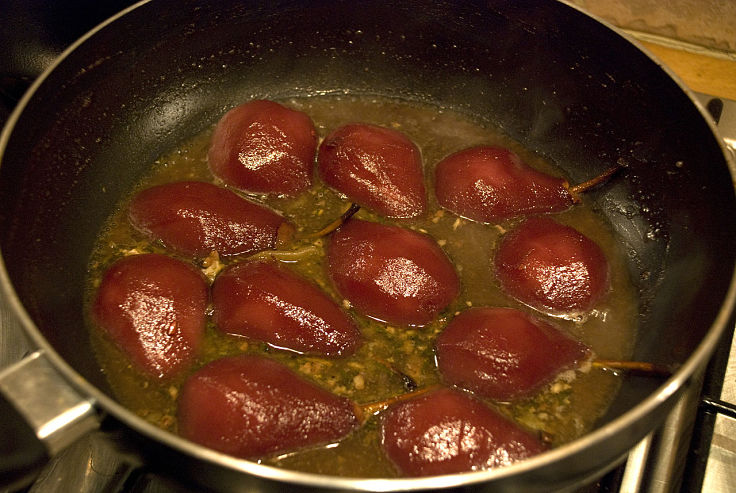 Source:
dbtelford [CC-BY-SA-2.0], via Wikimedia Commons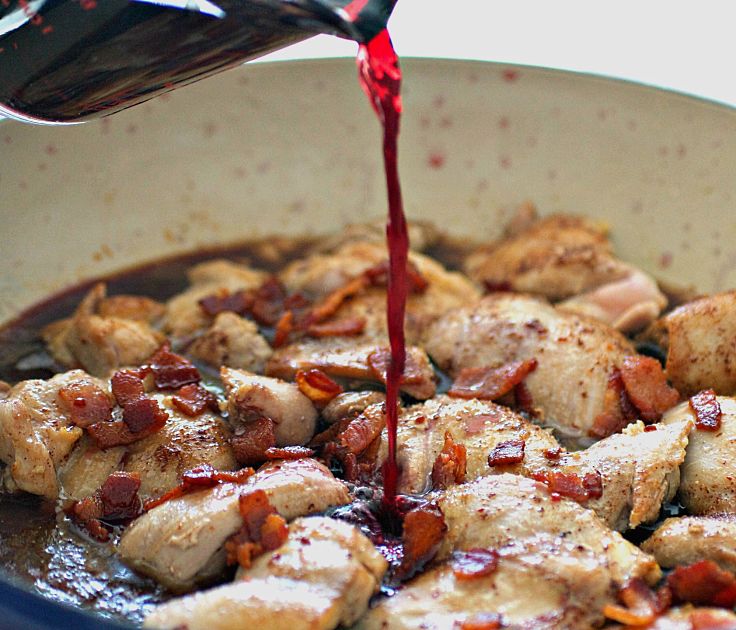 Source: Public Domain CC0 pexels.com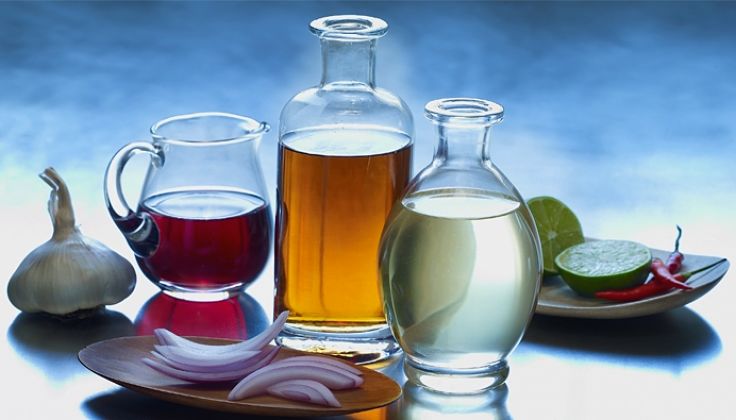 Source:
Bronzino [Public domain], via Wikimedia Commons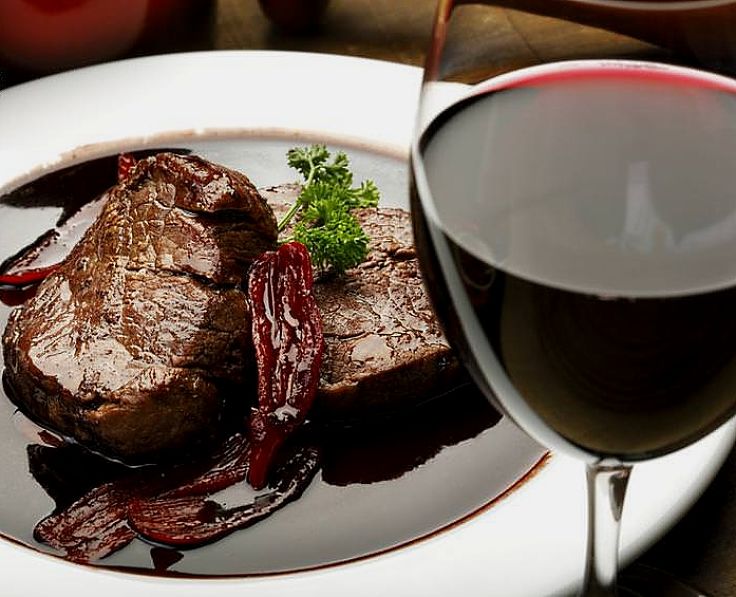 Source: Public Domain CC0 pexels.com